MARINE LOADING ARMS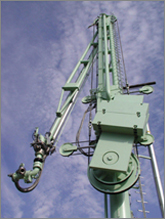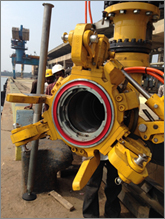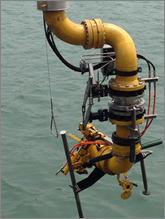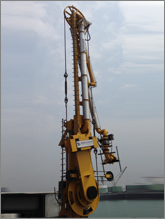 Marine loading arms are used for the transfer of liquid or gaseous products from the ship to the shore instead of hoses.
Special Features Wiese MLA's:
Size Range from DN 150 to 400 (6" to 16")
Construction in Steel or Stainless Steel.
Easy exchange of Seals without dismantling loading equipment and without auxiliary equipment.
Trolley mounted loading arms also in the range.
Separate support construction in steel.
Hydraulically or manually operated.
PTFE seals.
Easily adjustable counter weight.
Optional Accessories:
Emergency Release Couplings.
Quick Connect Disconnect Coupling.
Vapour return line.
Remote control
Insulation.
Trolley mounting of marine loading arms.