HOSE RACK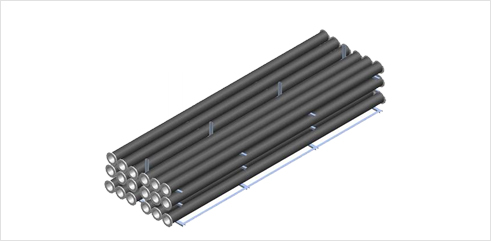 Hose Rack is specially designed to store hoses at site, taking into consideration the surrounding environment. Every hose rack is custom made depending upon the OD, bend radius and length of the hose.
The major advantages of using Hose Racks are as under:
Reduces space to store hoses at site.
Correct positioning of all the hoses in the rack increases the life of the hoses.
Custom made design ensures a perfect rack for your hoses.
Complete CS Galvanized body for handling the harshest of the environments. We can also supply a Stainless Steel body if required.
Hose Rack can be easily dismantled and transported to wherever required.