FLOATING ROOF DRAIN SYSTEMS

JRE Floating Roof Drain Systems are superior to Flexible Hoses and Mechanical Swivel Joints. In fact we give the best of both; we have combined and integrated Metal Pipes to work with Flexible Hoses that act as "swivels".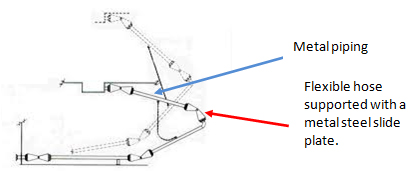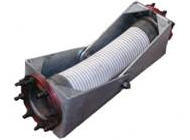 The flexible hose is a composite hose assembly with ASA # 150 flanges. The composite hose is designed with inner and out stainless steel helix that supported the internal multiple layers of elastomeric material. The inner and outer wire support make the hose non collapsible. The flanges are swaged over a Nipple and Ferrule. Hence there is no welding on the hose assemble. This hose assembly does not allow and permeation and is 100% aromatic resistant.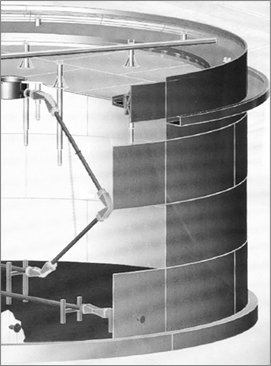 Advantages of Wiese Floating Roof Drain Systems:
No possibility of kinking, rupture and ageing.
No have any O Rings, seals or bearing. No maintenance required.
Minimal operation area required
Zero leakage.
Residue cannot be trapped as our continuously sloped.
No corrosion No lubrication.
Light weight.
Spares parts easily available and replaceable.
Cost advantage.
Features:
Piping Material could be Stainless steel, Carbon Steel or Aluminum.
Size range is 2 inch to 10 inch
Custom designed
Installed with all types of floating roof tanks.
Suitable for 100% aromatic products.
Self draining.